We collect diversity data from our employees, Council members, fitness to practise partners, and the healthcare professionals on our register
We collect equality, diversity and inclusion data from our employees, Council members, partners* and the healthcare professionals on our register.

By delving into the data we hold, we can develop a better understanding of how different groups are affected by our processes.
Our ambitions to be a fair and inclusive regulator and employer go beyond complying with the requirements of equality and human rights legislation (including our public sector equality duties). This starts with understanding and evidencing the EDI profile of our registrants, partners and employees. Data unlocks the potential to shine a light on the issues with a strong evidence base to back it up.
Overall, we need to garner a more holistic and transparent EDI data profile in order to identify and take action to address any potential discrimination, harassment, and/or unconscious/conscious bias. We must first gain this (current) picture before we are able to begin analysing the impact of our regulation on our registrants in relation to their EDI characteristics and understanding how the demographics are evolving through time.
In late 2019/early 2020 we launched our first annual, voluntary survey of our registrants to establish a stronger base of data on registrant EDI information. The responses to the survey mean we hold contemporaneous EDI data for 5.9% of the Register.
This summer/autumn 2020, we commissioned an independent research team from the Cardiff Metropolitan University to analyse and compare the three data sets we hold for: our registrants, partners and employees. Here is the report of their findings: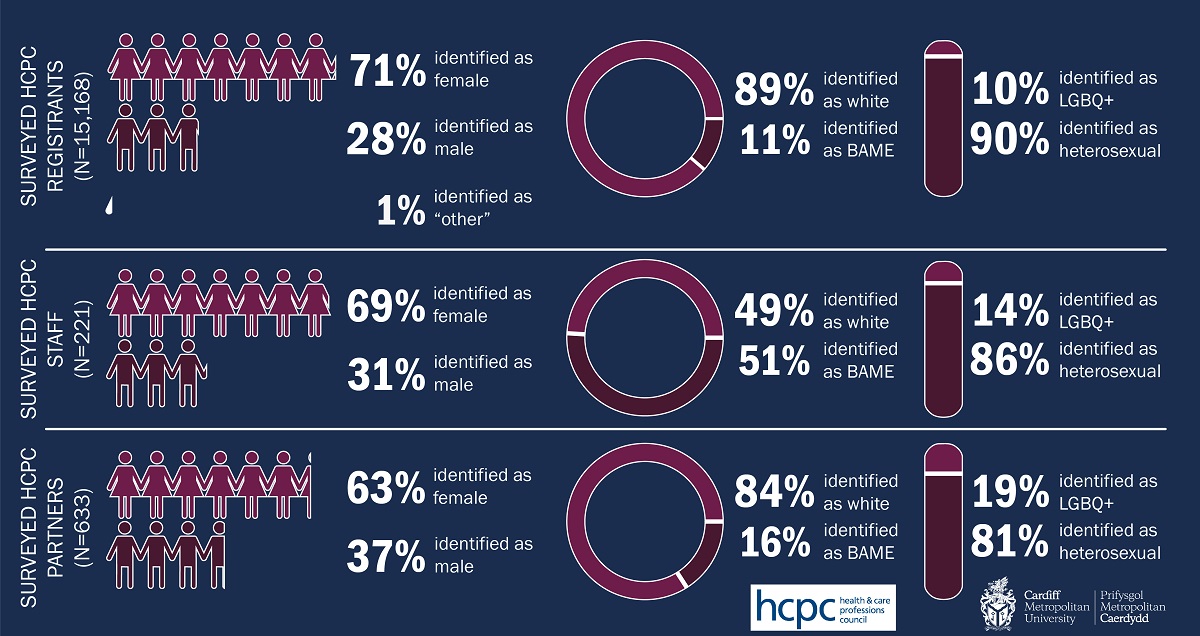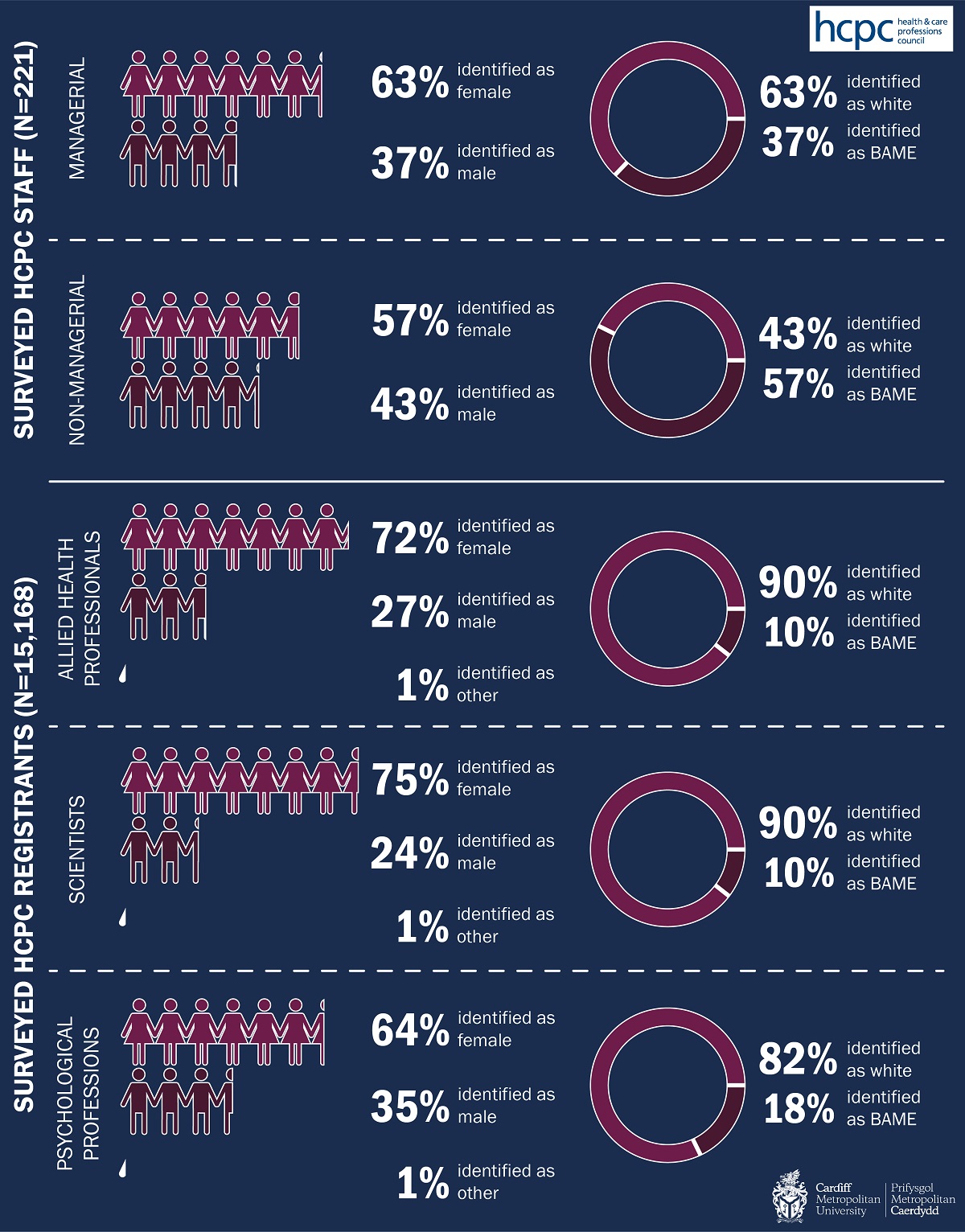 What next for EDI data?
We are concerned a 5.9% response rate isn't a high enough proportion of the Register to be truly representative and so have, and will in future surveys, ask professional bodies to support us in encouraging registrants to complete the survey. We have also engaged other regulators to establish what other methods might assist us in increasing this figure to a reasonable level. We plan to undertake a targeted campaign with registrants to boost participation in the survey.
In the interim, while we develop our data and insight capability to meet our longer term aims, there are some 'quick wins' that can be achieved, such as the work the Digital Communications Manager is doing to develop the insights and data hub of the website by publishing monthly snapshots of the Register.
*Partners are HCPC registrants, members of the public and legal professionals who contribute their expertise to the HCPC and play important roles in the regulatory/decision making processes. There are a number of different partner roles including CPD assessors, legal assessors, panel chairs, panel members, registration assessors and visitors.
Page updated on: 29/10/2020