We produce public facing literature as part of our ongoing campaign to raise our profile and the importance of using a registered health and care professional.
We have developed a set of public information materials which are designed to explain what the HCPC is and what we do, and emphasise the importance of choosing a registered professional. If you are an HCPC registrant you can order copies of these materials to display in your waiting room, office or place of work to help us raise awareness.
Each pack contains
1 colour poster designed to be displayed in public areas where patients and service users can see it.
20 leaflets (What you should expect from your health and care professional) providing more information than the posters. The leaflet is aimed at patients and the public to highlight the importance of using registered health and care professionals and should be displayed in patient waiting areas for example, so they can take it away with them.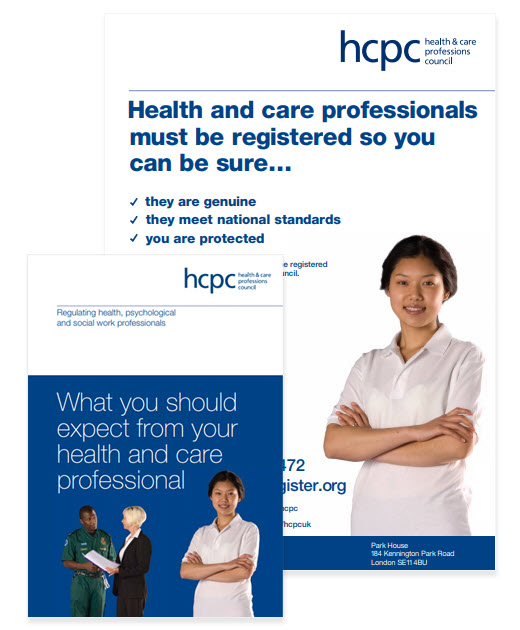 Public information packs
We are adapting our ways of working right now. As a result of the measures introduced by the government in response to COVID-19, we have moved all our staff to working from home. This means we are no longer able to send information packs in the post.
Instead, please download our logo, posters and leaftet from our website:
Page updated on: 12/10/2018