The HCPC is today supporting AHPs day, aimed at improving awareness of the allied health professions. During the Covid-19 pandemic, over 27,000 health and care professionals, including many AHPs, were added to the HCPC's temporary register, demonstrating the vital role played by health and care professions in keeping the public safe.
AHPs day is a chance to recognise and increase understanding of what the term allied health professional actually means across the UK. As the regulator of allied health professions, including podiatry, paramedics and occupational therapists, the HCPC hopes to encourage more people to consider becoming AHPs and joining their register.
John Barwick, Chief Executive of the HCPC comments:
"COVID-19 has increased awareness of the wide variety of professionals who work in the UK's health and care sector. That's why it's particularly important that on this AHPs Day, we celebrate the allied health professionals who make such a vital contribution to maintaining the health of the UK, on a daily basis.
"During the current crisis, we've seen and heard from professionals who have developed new ways of practising and learned new skills. We are encouraged by the way in which our registrants have risen to the challenges presented, and hope this will encourage others to consider taking on an AHP role."
Occupational therapist, Christana Akinremi, commented on how her work has been impacted by COVID-19, and her determination to ensure patients still received the best care:
"When I look back over the last few months and think about what kept me going, it was mostly knowing that I am helping patients and providing them with the care they need. In the peak of the pandemic, usual visits had to continue and we were still seeing non-COVID patients. The care for them did not cease.
"At times, it felt like everything was about COVID-19 and sometimes it still feels that way, even as we are stepping into the 'new normal'. However, there are still patients that have disabilities and conditions that are limiting them and we can't forget that."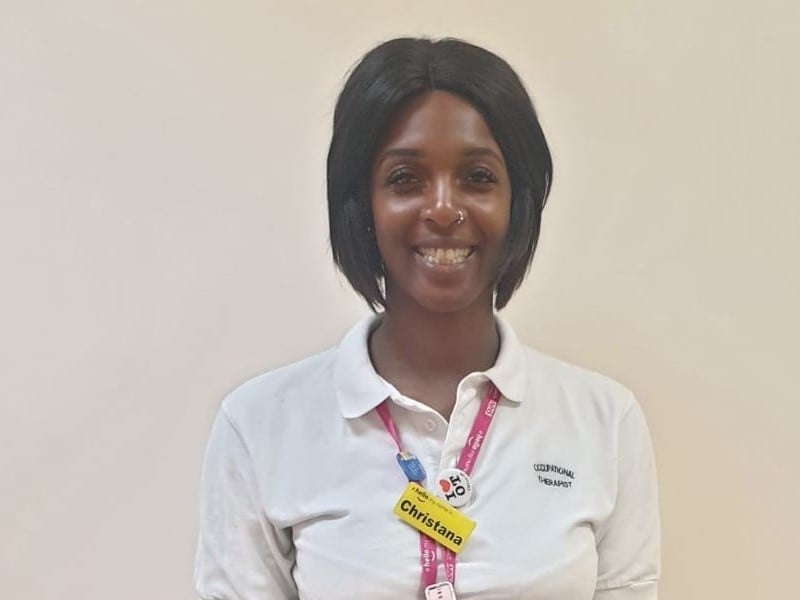 Across all four nations of the UK, HCPC will support AHPs being celebrated in a variety of ways. In Scotland for example, AHPs are introducing a new theme for the day which focuses on 'connecting with others', featuring conversations with AHPs. In Wales, Kellie Green, HCPC's Professionalism and Upstream Regulation lead, will be taking part in a webinar for the AHP Festival Wales. Kellie will be speaking about the challenges of meeting professional standards during a pandemic, how some professionals have adapted their practice and the support that remains available for HCPC registrants. Additionally, in Northern Ireland, last month Health Minister Robin Swann highlighted the importance of AHPs by announcing 16 extra Allied Health Professional student places for 2020.
List of AHPs regulated by the HCPC:
Art Therapists
Drama therapists
Music therapists
Chiropodists and podiatrists
Dietitians
Occupational therapists
Operating department practitioners
Orthoptists
Paramedics
Physiotherapists
Prosthetists and orthotists
Therapeutic Radiographers
Diagnostic Radiographers
Speech and language therapists
Page updated on: 14/10/2020