Christana Akinremi is a HCPC registered occupational therapist who has worked within NHS community services in southeast London.
The pandemic has created unusual challenges for many of our registrants including those working in the community. Many have had to adapt to several changes and focus on doing all they can for service users. You can read more about how to apply our standards during these times and in particular how to adapt your practice in the community and manage risk - infection prevention and control.
Christana shares her story.
I currently work at Queen Elizabeth Hospital, part of Lewisham and Greenwich NHS Trust in London. However, during the peak of the pandemic, I was primarily based in the community working for Oxleas NHS Trust in southeast London. I worked for the rapid response service which is part of admission avoidance, so I spent some time in the office, but mostly in regular contact with patients in the community.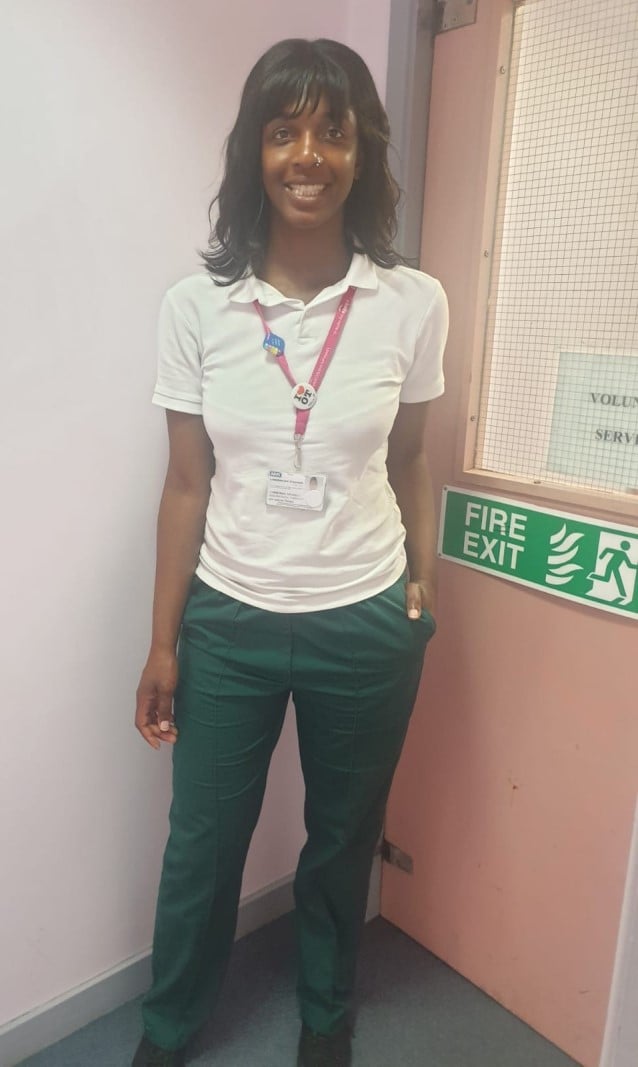 Adapting to social distancing at work
At the start of the pandemic, I still went in to work as normal but as the days progressed and lockdown measures began a lot started to change. We started to practice social distancing in the office. We had a few rooms that allowed us to only have two people to a room at any one time, just to ensure staff could keep to two metres apart. It was important for us all to keep as safe as we possibly could.
My team work on a rota basis, so with the developing situation our shift patterns also had to change. Those working on late shift adapted their schedules and started their shifts from home. This was done to limit the number of people in the office at one time.
Communicating with other colleagues was a challenge and an adjustment at first. It was a little difficult trying to have conversations using text message and phone calls with each other because we weren't in same room or some were working from home. We also began doing handover and internal meetings virtually.
Work felt a bit tense as the weeks into lockdown continued. There were growing concerns for our own health but at the same time we were all the more aware of our role and responsibility as health and care workers on the frontline. I had to keep in my mind that this is my role and what I'm employed to do despite the uncertain circumstances.
Colleagues were not really sure if at any given time we could fall sick from the virus or pass it on to each other or our families. To be honest, this fear was unspoken but you could very much tell from body language and in our interactions with each other. Many of us were frustrated and scared.
Meeting with patients in the community during the pandemic
Initially when there was uncertainty over the availability of testing for health and care workers and members of the public, this had a massive impact on our service because we had no way of knowing who had the virus or not. We were working in the community and visiting people in their own homes – yes we would screen patients and ask questions to find out if they have any symptoms, but this was a formality and it wouldn't really provide a real indication of who truly had the virus. It was pretty scary going into people's houses not knowing what you're getting into.
The initial uncertainty over PPE at the very start of the pandemic also raised many concerns for us. Initially we only wore PPE for patients confirmed with COVID-19 and when the guidelines changed we wore PPE for all patients we were visiting, this alleviated some fear and became more reassuring. Guidance around this from the start was so vital because the uncertainty was challenging especially with the home visits; particularly to those who were shielding. It was so important to know we were protecting ourselves and patients.
The importance of keeping usual visits going
When I look back over the last few months and think about what kept me going, it was mostly knowing that I am helping patients and providing them with the care they need. In the peak of the pandemic usual visits had to continue and we were still seeing non-COVID patients. The care for them did not cease by any means. It felt like everything was about COVID-19 and at times it continues to feel that way even as we are stepping into the 'new normal', but there are still patients that have disabilities and conditions that are limiting them and we can't forget that.
Providing equipment, conducting assessments, interventions, rehab and recommendations for patients and seeing that they are empowered and given the chance to live meaningful lives regardless of COVID-19 was so important to me. Seeing smiles on the faces of patients and their families always keeps me going. It means a lot to help those patients and always gives me a great sense of pride in my profession.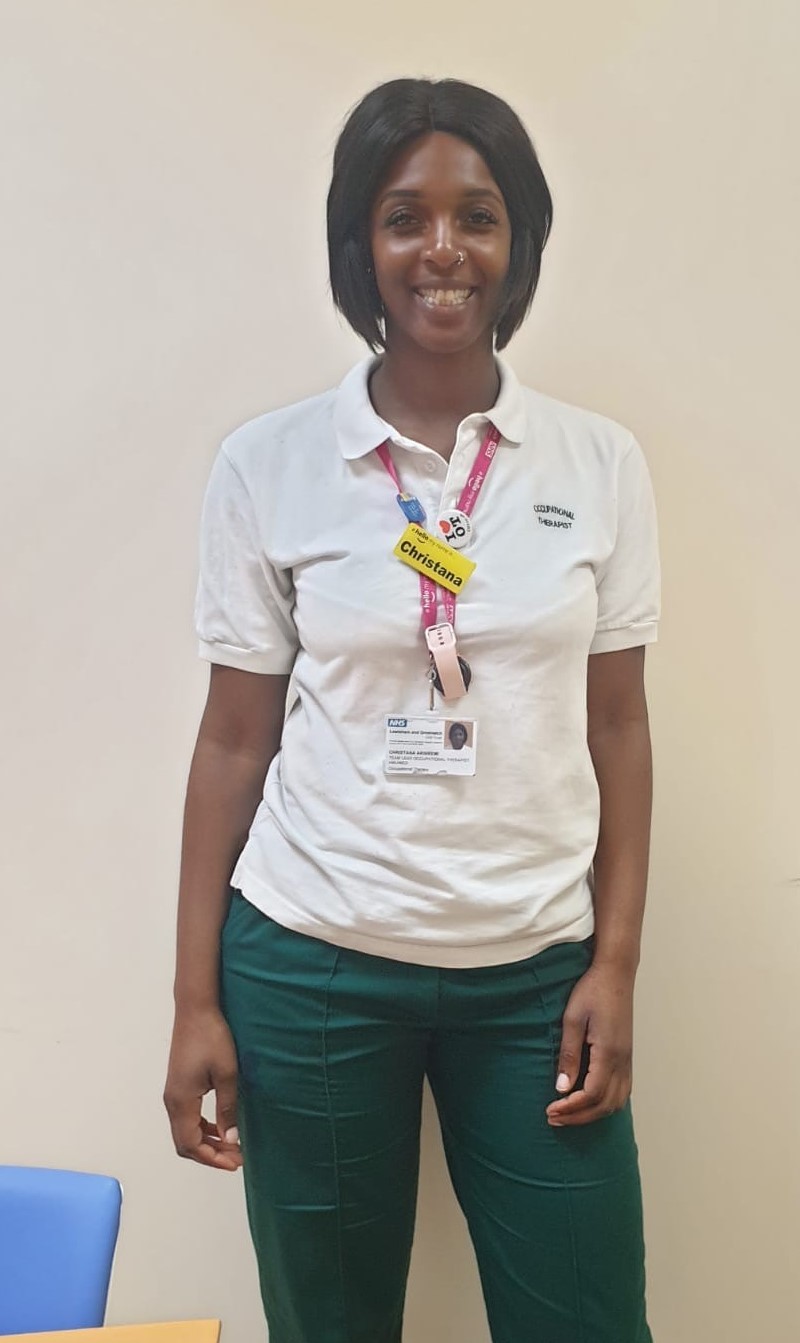 Getting through the challenging times
Another thing that got me through challenging times was the fact that we were all going through the ups and downs of COVID-19 together. It is nice to work with colleagues who are also my friends and knowing that we were all going through the same sorts of struggles. My teammates are strong, encouraging and persevering.
My words to other professionals right now would be to know that we are getting through this and we are all in this together in one way or another. We aren't alone and we all have a story to tell at the end of this. No matter what we may have experienced in recent months and in the time ahead, we chose to be in this profession for a reason. Having a passion for helping people is paramount and we should always remember how it makes us feel when we have helped those in need.
Having the chance to reflect and share my experience of the last few months as an occupational therapist in the NHS during this global pandemic is incredibly important.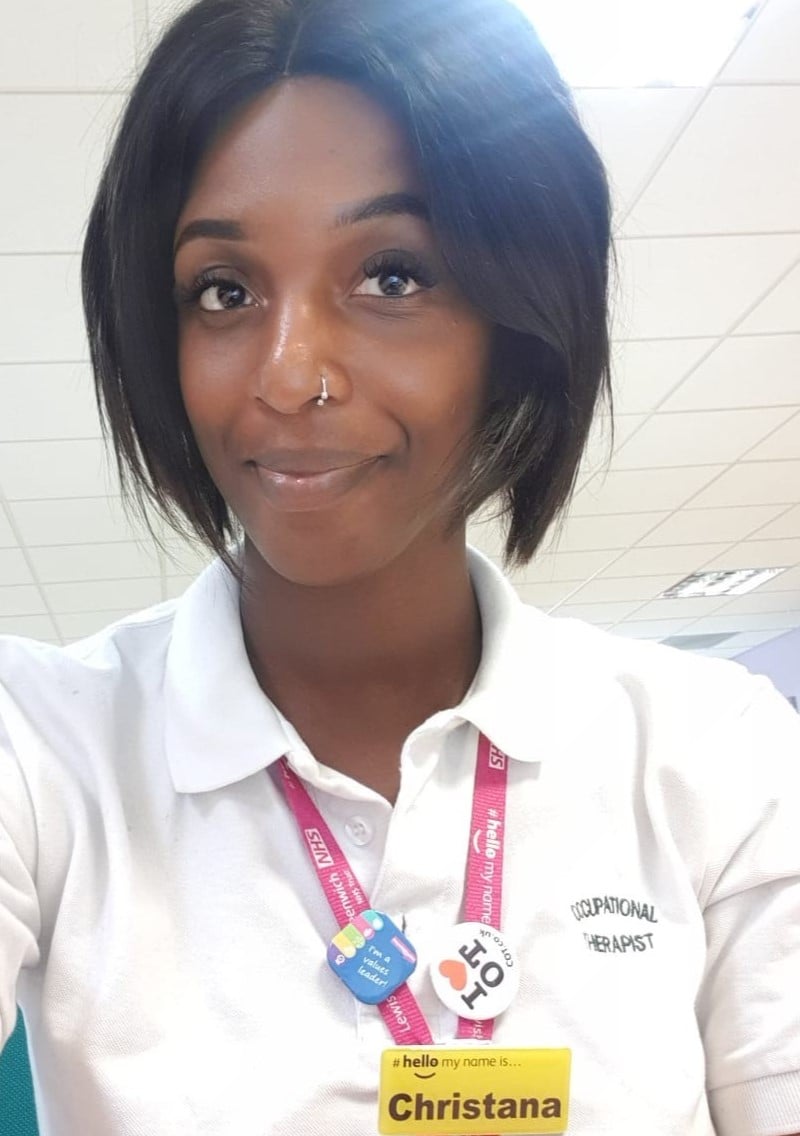 I am proud to be a HCPC registered professional and being part of the NHS during this time is something I will always be thankful for.
We are eager to highlight the vital work that you and many other health and care colleagues are doing during this unprecedented time
Published:

10/09/2020

Resources

In your words

Subcategory:

COVID-19

Audience

Registrants

Profession

Occupational therapists
Page updated on: 10/09/2020