While there is no single or agreed definition of supervision, at its core, supervision is a process of professional learning and development that enables individuals to reflect on and develop their knowledge, skills, and competence, through agreed and regular support with another professional.
Supervision can have different forms and functions, and there are a wide variety of terms used depending on your place of work. These include:
Practice / clinical supervision, which aims to support learning and develop competency related to a specific clinical task.
Professional supervision, which is largely focused on identifying professional learning and development needs and CPD.
Operational/line management supervision.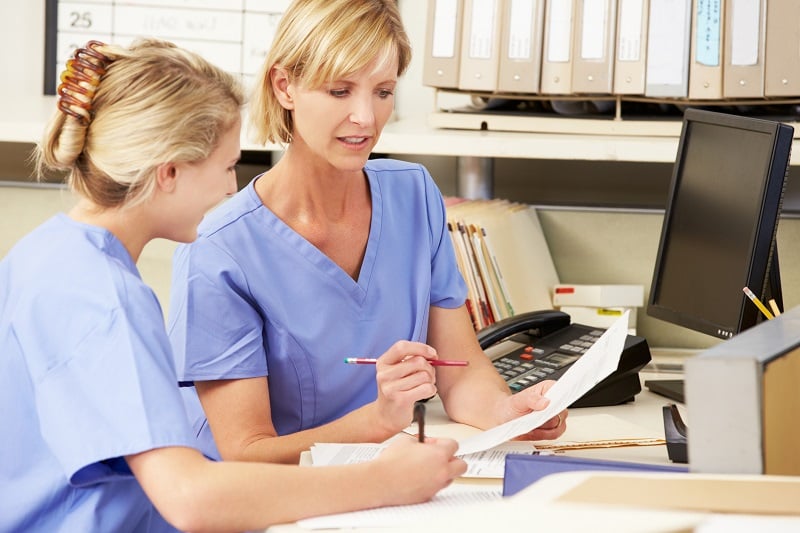 Supervision is an essential aspect to continuing professional development and plays a key part in ensuring good practice and high-quality care. Professionals at all levels of their career will benefit from supervision, as it provides an important opportunity to reflect on your professional practice, including what went well, or not so well, and where improvements could be made.
For more information about reflective practice and how supervision can support this, take a look at our reflective practice materials here.
Practice supervision is not line management supervision
It's important to remember that practice and professional supervision are distinct from managerial supervision and formal appraisal, which are instead focused on ensuring that organisational and professional policies are met. Practice supervision is not an assessment of a person's competence.
While both practice and managerial supervision are important for development, managerial supervision and appraisals are used to assess a person's performance against aspects such as resource and time management and is usually led by a line manager on an annual basis.
Practice and professional supervision on the other hand are about supporting and enhancing a person's practice, by enabling a person to reflect on and review their work. Unlike managerial supervision, practice supervision should be led by the supervisee so that they can identify individual training and development needs. It should also take place on a regular basis, to enable continued support.
It's important that you have access to practice/professional supervision, as well as managerial supervision. Keeping these separate enables you to openly reflect on and improve your professional skills and practice. One way that this can be achieved is by having managerial and practice/professional supervision with different people, which can help to distinguish clear boundaries.
Practice supervision can also be distinguished from professional support, which is focused on everyday work practices and pastoral support. Health and care professionals at all levels of experience require continuous and ongoing access to professional support, which will be provided on a more ad hoc and less formal basis. For example, through peer support groups, mentoring, and shadowing.
Tudalen wedi'i diweddaru ymlaen: 27/09/2021