Following the tragic death of George Floyd and the global response to inherent and systemic racism which followed, our Chief Executive, John Barwick reflected on what this meant to us as a regulator and employer. In his blog post he wrote:
'this is only the start of the conversation ……as an organisation we need to do more ….. to keep learning and recognise the need for change.'
Over the last couple of months, we have discussed what this actually means, and how we can translate John's words into action.
We already have an Equality Diversity and Inclusion (EDI) policy and action plan, and have made good progress in the first half of 2020. You can read what we have done in the July council papers. We intend to build on this during the rest of 2020.
But is that enough?
Not if we want to achieve our ambition to be a fair, inclusive and supportive employer of choice, attracting and retaining diverse talent and with EDI embedded in all that we do. Recent events alongside feedback from registrants, other key stakeholders and staff, have rightly shone a spotlight on this.
Putting ideas into action
As a new member of staff at the HCPC, I've been impressed with the organisation's willingness and readiness to listen, reflect, learn and make changes in order to enhance our diversity, inclusivity and fairness. We really value the diversity within and across the professions we regulate and recognise the importance of supporting registrants to serve a diverse population across the UK. We believe that the principles of equality, EDI are critical to us being an effective regulator and employer. Equality, diversity, human rights and fairness cut across all of our work.
We recognise we have a great opportunity to re-energise our focus and strengthen our approach. We are at the start of a journey of continual improvement. As a starting point, as part of a series of actions, we are going to be developing (through engagement and involvement of registrants and other key stakeholders):
Our first EDI strategy (2021-2026) - to set out short, medium and long term aims and priorities and will provide a vision for what we want to achieve and how we would like to improve, as a diverse, fair, and modern employer and regulator of choice.
An external Equality, Diversity and Inclusion (EDI) Forum - so we can regularly engage with registrants and other key stakeholders on EDI and ensure that our work is informed by that engagement.
We are also currently consulting on the Standards of proficiency for all 15 of the professions on the Register. These are the standards that we consider necessary for the safe and effective practice of each of the professions we regulate. They describe what professions must know, understand and be able to do at the time they apply to join the Register. One of the key areas of change in the standards being consulted on, is around the role of equality, diversity, and inclusion in the standards; specifically the importance of making sure that practice is inclusive for all service users.
About the EDI Forum
The purpose of the EDI Forum will be to provide guidance and support to help us meet our aims, by:
providing advice and comment on the development and delivery of our EDI strategy and action plans
raising relevant issues and concerns to enable us to develop an appropriate response (including sharing lived experiences)
offering comment and advice on the development of appropriate policies and strategies that enable us to be a fair regulator
providing us with an opportunity to seek views on and raise broader awareness about our priorities and progress with stakeholders.
How to get involved in the EDI Forum
If you would be interested in hearing more about getting involved in the EDI Forum please fill in this form by 14 August. We welcome expressions of interest from people from all backgrounds, who have an interest in shaping our EDI work. It is vital to the success of the Forum that there is diverse membership, with individuals from all: HCPC registered professions, levels of seniority, geographies across the UK, ethnicities, religions/beliefs, genders, sexual orientations, and those with/without disabilities or health conditions etc. Membership will be open to individual registrants and representatives from organisations alike.
We will communicate about the forum via email, and for the foreseeable future, the meetings of the EDI forum will be held virtually on Microsoft Teams on a roughly quarterly basis. We anticipate that the first meeting will be held in late August. This first meeting will be to discuss key themes to be addressed in the HCPC's EDI strategy 2021-2026. It doesn't matter if you can't make the first meeting, you will still be able to get involved in future ones.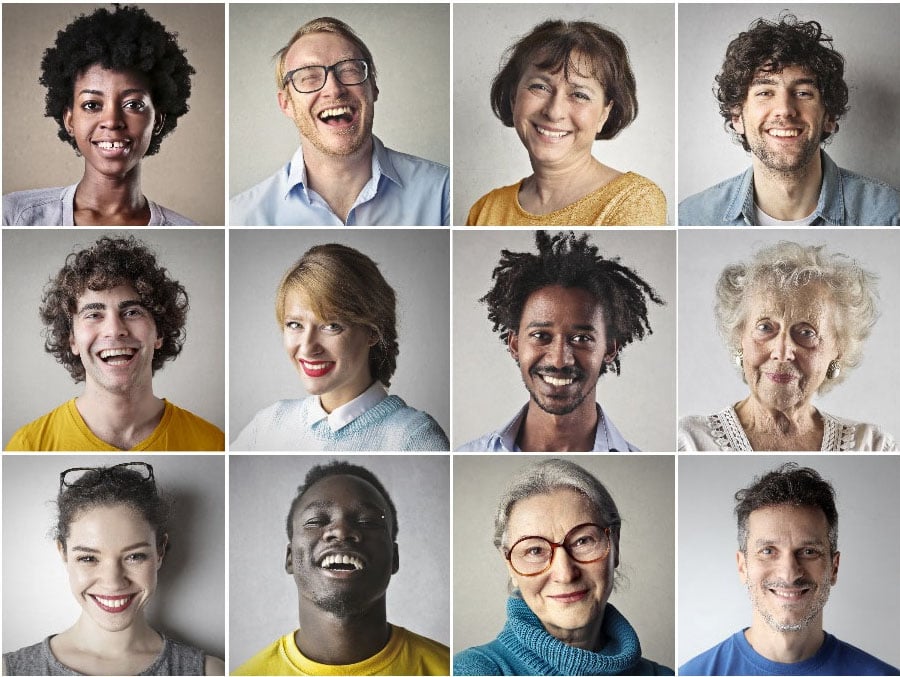 Some internal changes to support our EDI ambitions
In addition to the work we will be doing externally, we will be - and have already introduced - several measures to strengthen our internal capability, approach and governance mechanisms to help us achieve our ambitions on this important agenda. These include, to:
Develop an EDI Steering Group who will be responsible for putting the Strategy and Action Plan into action
Appoint an SMT EDI Champion, to influence and affect change and take forward the strategy
Create an EDI Employee Network so that we receive and understand the experiences and opinions of staff.
Appoint a permanent EDI Policy Manager dedicated solely to EDI with expertise and experience in developing and improving organisational and regulator EDI systems. Importantly, someone who can guide, advise and support all of us to embed EDI as an integral part of all that we do.
Next steps
In the immediate short term, we will be hosting the first EDI Forum and recruiting the EDI Policy Manager who can take forward this important work. And alongside the HCPC's next corporate strategy, we will develop the EDI strategy (2021-2026) seeking your views and input. We will keep you up-to-date on our progress on our EDI webpage and in blog updates like this one.
Building the evidence base to help us plan
To strengthen the way that we plan, communicate and implement our EDI agenda, we need strong evidence bases. We already collect data on our recruitment processes (for staff and partners) and use this to inform and improve our HR processes. You can read more in the annual report we publish.
We are also strengthening the EDI data we hold on our registrants, and in December 2019 launched our first annual, voluntary survey which has given us EDI data for 5% of the Register (analyses to be published in Winter). This is work in progress and we will continue to develop our data collection. Later this year we will be in touch with our registrants and their professional bodies to share our plans for boosting EDI data collection, to enable more meaningful analyses.
Becoming a fair and inclusive regulator and employer
Our ambitions to be a fair and inclusive regulator and employer go beyond complying with the requirements of equality and human rights legislation. We want to create an equal and diverse environment so people feel they can freely speak about diversity and inclusion.
I hope some of the actions outlined in this blog demonstrate our commitment. As John said 'this is only the start of the conversation ……as an organisation we need to do more ….. to keep learning and recognise the need for change.'
Tudalen wedi'i diweddaru ymlaen: 06/11/2020