You can easily access our standards from anywhere in a new responsive and print-friendly online format
Our standards are the foundation for how we regulate and how you practise – so it's important you can access them in a way that's convenient for you. That's why we've moved them all online in a responsive, easy-to-read format.
Standards on the go
You can easily access our standards from anywhere – on a phone, tablet or computer – and quickly find the information you're looking for under expandable subheadings.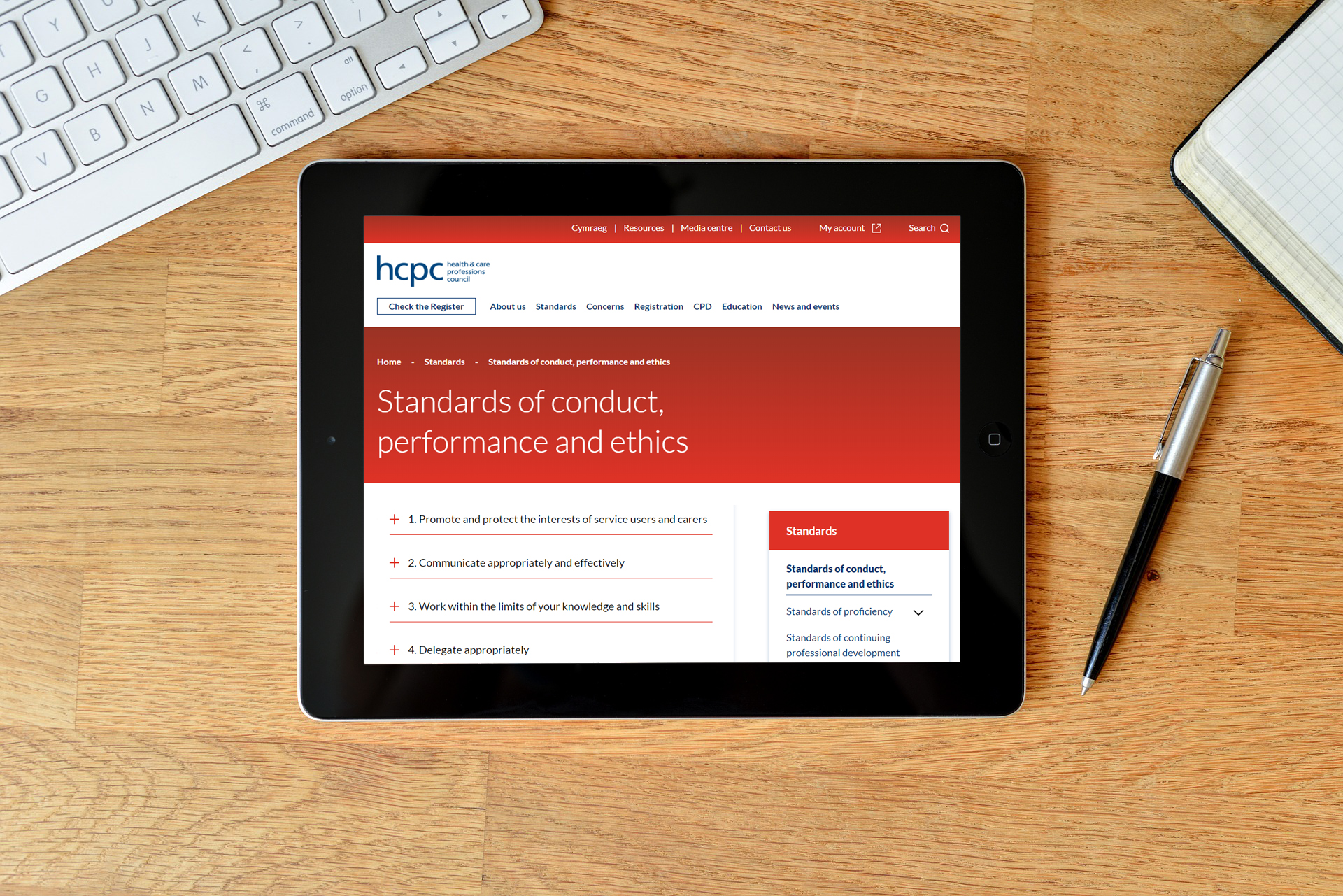 This is part of our new digital-first approach, designed to make it easier for you to check and refer to the standards you need to practise safely and effectively.
More ways to view standards
Our standards are also print friendly, if you prefer to have them on hand in hard copy. Just use the print button at the bottom of each page to print the page in a clean, readable format. All subheadings will automatically expand.
Our standards of conduct are available on our website in Welsh. All our standards are also available in accessible formats and Welsh on request. If you'd like to request any of our standards in another format, contact our Communications team.
Tudalen wedi'i diweddaru ymlaen: 05/04/2019