Mary-Jane is a HCPC registered physiotherapist working for Sussex Community NHS Foundation Trust
Mary-Jane shares her story in celebration of South Asian Heritage Month 2021.
I am a 42 year old Filipina who left my country Philippines at young age of 21 with high hopes to explore other countries and follow my dream of becoming international Physiotherapist.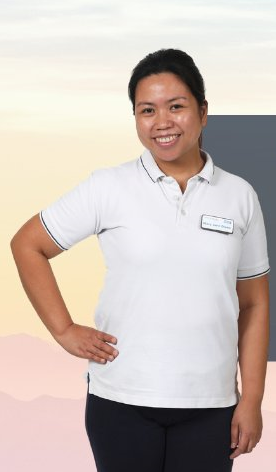 What I love about being a health and care professional
For me it was the privilege to journey with others and make changes to patients' lives. To provide hope, help others find meaning and improve their quality of life inspires me every day to continue doing the work I do in healthcare.
It wasn't an easy journey to start working as a Physiotherapist with a southern and south-eastern Asian background, I have to prove my worth and capability all the time.
Language barriers can often be challenging, but with experience this is something that has improved greatly over time. No matter the challenges with this, I take much pride in being multilingual.
Throughout my career I have met many different people that have given me motivation to strive for greatness and maximise my potential in my profession. I appreciate this most of all.
The importance of Equality, Diversity and Inclusion to me
Equality, Diversity and Inclusion (EDI) is important to me because it opens up opportunities to everyone. EDI provides the opportunity to grow as a person and as a professional.
Our world is diverse and there's a lot to share and enjoy together, so it is important to me that we make every effort to be welcoming to others and build stronger communities.
---
Cyhoeddwyd:

16/08/2021

Resources

In your words

Audience

Cofrestredig

Profession

Physiotherapists
Tudalen wedi'i diweddaru ymlaen: 16/08/2021