Rachel is a HCPC registered Occupational Therapist working for Queen Elizabeth Hospital Acute Medical, Lewisham and Greenwich NHS Trust.
In celebration of Black History Month Rachel shares some inspiring words of what she has learned and experienced as a black health and care professional in the UK.
Black History Month has always been a good opportunity to celebrate achievements, accomplishments and reminisce on what other leaders, activists and presidents have experienced through their lives and the various changes and laws that have been enforced as a result of them.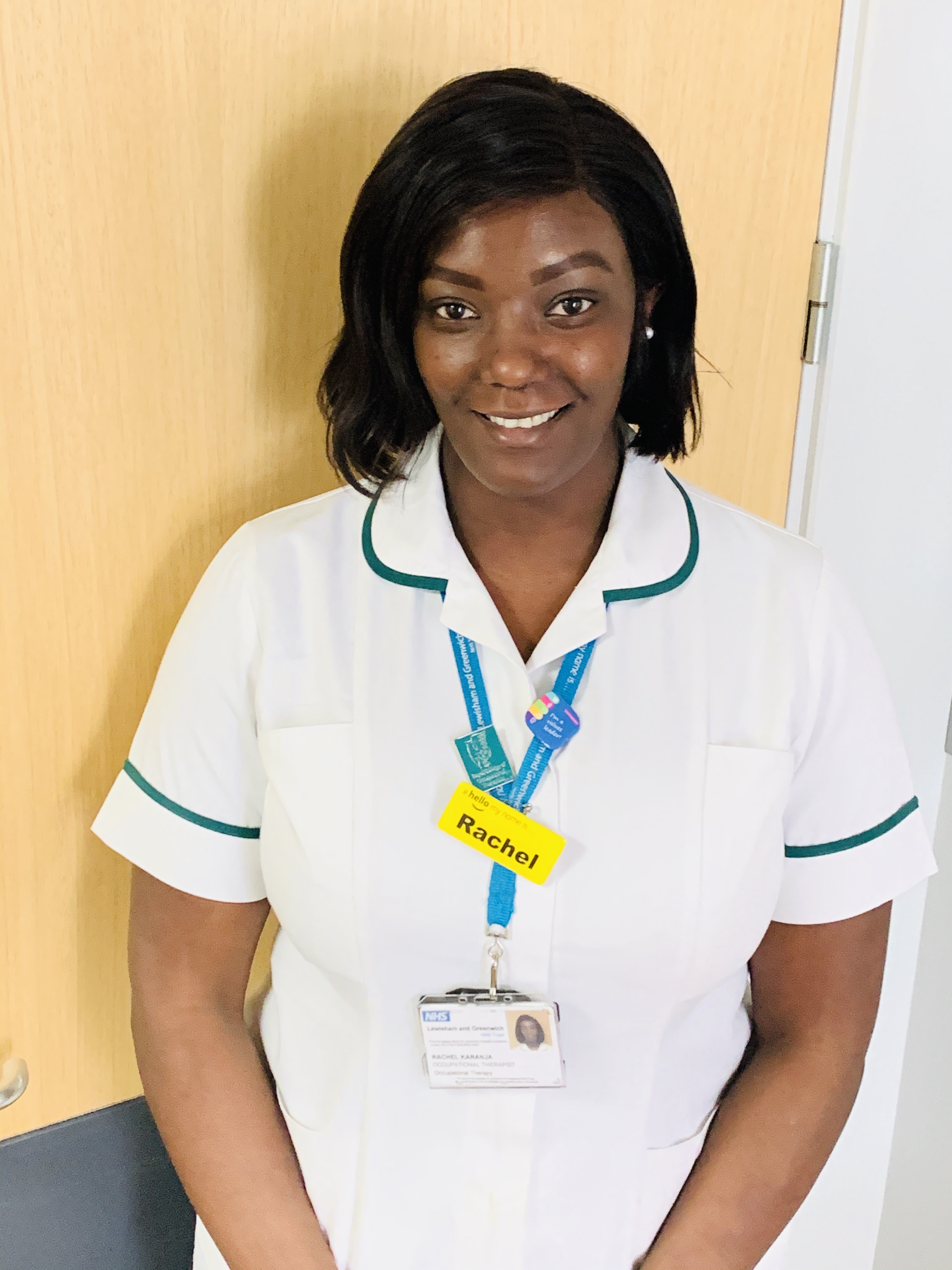 As an occupational therapist I have come across many colleagues that are majority white and a very few numbers that are either mixed raced or black. I have had the opportunity to work in different trusts and can say that I have learned and experienced a difference when it came to how I was viewed as a professional.
My first role was majority white and coming from an all black community I was still sensitive with what I would say and do because I did not want to tint my appearance. I have never experienced any racism in my career and so far grateful for this.
I never wanted to fail when it came to my work, where I made sure that I worked hard, studied even harder and asked as many questions as I could; because at the back of my head I felt that if I failed or disrespected anyone I came across I was letting down my whole community.
I am now in a diverse environment that I feel is more of a family, don't get me wrong the other trust was welcoming but I still felt that I was missing something. I feel that I did not much in common with anyone when it came to food choices, interests, attitudes and viewpoints. Especially being brought up in Africa all my life and having a different upbringing.
Where I am now I can sit around a group or colleagues and make a joke and they will get it straight away and I don't have to explain why it is funny. Even simple things like meal share day, I don't have to worry if my colleagues will be able to eat my African dish or if the smell will offend them.
I love being an occupational therapist because I love what I do and as long as you are doing your job right you can exhale.
Becoming an occupational therapist is the best decision I have ever made, second to having my son and I teach him to exhale always, encouraging him even when he is down and wants to give up.
I feel successful as it's not the amount of money I make but the people I have helped in my time during my two and a half years of being and occupational therapist.
Advice to others including those from BAME (Black, Asian and Minority Ethnic) backgrounds who want to work in allied health and occupational therapy
There is a small number of BAME occupational therapists working in allied health and there needs to be greater awareness of this rewarding profession and career path.
Before I decided to study occupational therapy I gave myself time and worked as a therapy assistant for a few years. This opportunity helped me to decide on what path I wanted to take. I personally felt that an occupational therapist role was holistic in terms of the personal assistance and also the therapy assistance given to patients.
I would recommend that anyone who wants to go into any allied health profession should research what they really want to qualify in. Have confidence in your abilities and show passion for your work. This will make you love what you do even more.
Cyhoeddwyd:

20/10/2020

Resources

In your words

Audience

Cofrestredig

Profession

Occupational therapists
Tudalen wedi'i diweddaru ymlaen: 20/10/2020