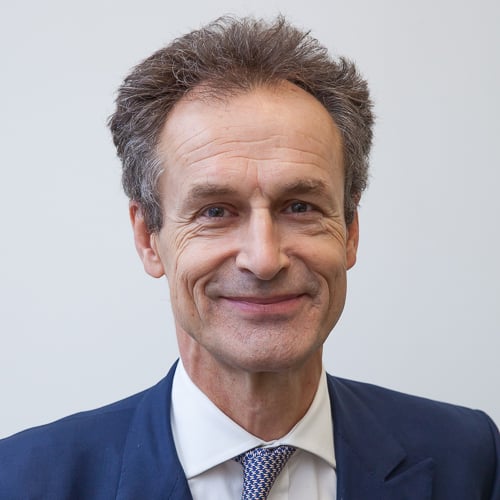 Stephen Cohen has worked in the financial industry for over 34 years in London, New York and Tokyo. He has managed large institutional portfolios as well as fund management businesses. He has set up multiple new businesses and restructured old ones, and operated under multiple regulatory regimes in multiple jurisdictions. He has worked on industry panels proposing changes to regulators and responding to regulators policy proposals. In addition to his financial expertise, he has a strong interest in health and care. Stephen lives in London and has an MA in Physiology from University College, Oxford.
Members' Register of Interests
In addition to providing the following declaration of private interests, the Council member has undertaken to abide by the Code of Conduct for Council members (pdf).
Membership of, or position of general control or management of, (current memberships or those held in the last two years) any body:
a) to which a Council member is appointed by the HCPC:
None.
b) exercising functions of a public nature:
Commissioner - UK Gambling Commission.
Member - UK Gambling Commission National Lottery Committee.
c) directed to charitable purposes:
Advisor - Denville Hall.
Trustee - Doctors in Distress
d) whose principal purposes includes the influence of public opinion or policy (including any political party or trade union):
None.
Remunerated employment:
Numbers 1,2,3,4 in para below are remunerated.
Directorships in public and private companies including non executive directorships:
All non-executive -
JPMorgan Japan Investment Trust plc
EG Capital Advisors UK
Gambling Commission
Highgate Capital Master Fund
12 Stanley Gardens Ltd
Future Route Ltd
WEF
Shareholdings which give the Council member a majority or controlling interest in any undertaking:
None.
Contracts for goods, services or works made between the HCPC and the Council member or a firm in which the member is a partner, or a company of which the member is remunerated as a director:
None.
Gifts, hospitality and inducements received:
None.