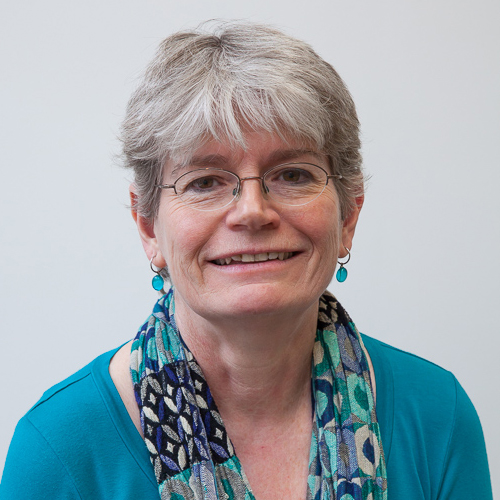 Council, Education and training committee, Remuneration committee
Lay member
Jo Mussen lives and works in Wales. She was a Non Executive on Powys Health Board from 2000 to 2014, latterly as Vice-Chair with a lead for Primary, Community and Mental Health Services. She is committed to partnership working and stakeholder engagement as the means to provide the best possible services for individuals and communities.
A qualified teacher and trainer, Jo has over 25 years' experience working in the public and third sectors. Earlier in her career she worked in the NHS in Public Health, and has an MSc in Health Education. She is an accredited mediator, and works on a consultancy basis with the NHS and charities in Powys to develop effective mindfulness-based interventions. She is studying for a Masters in Teaching Mindfulness-Based Courses at Bangor University.
Members' Register of Interests
In addition to providing the following declaration of private interests, the Council member has undertaken to abide by the Code of Conduct for Council members (pdf).
Membership of, or position of general control or management of, (current memberships or those held in the last two years) any body:
a) to which a Council member is appointed by the HCPC:
None.
b) exercising functions of a public nature:
None.
c) directed to charitable purposes:
None.
d) whose principal purposes includes the influence of public opinion or policy (including any political party or trade union):
None.
Remunerated employment:
Independent consultant, developing & delivering MBCs (mindfulness-based courses) to public & third sectors.
Directorships in public and private companies including non executive directorships:
None.
Shareholdings which give the Council member a majority or controlling interest in any undertaking:
None.
Contracts for goods, services or works made between the HCPC and the Council member or a firm in which the member is a partner, or a company of which the member is remunerated as a director:
None.
Gifts, hospitality and inducements received:
None.